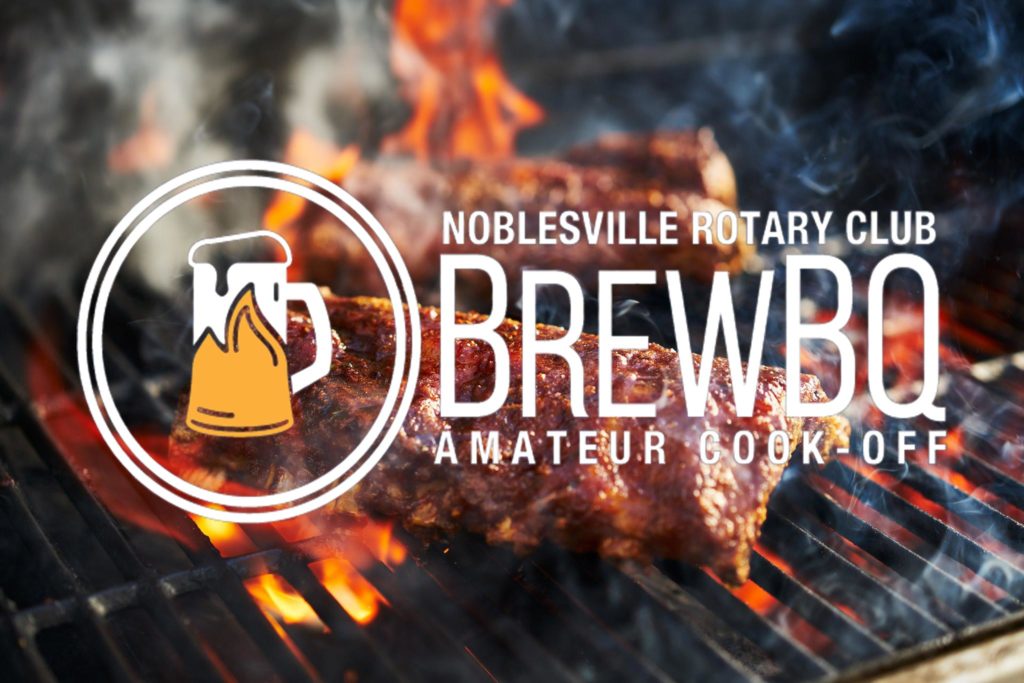 Noblesville Rotary Club 5th Annual BrewBQ
5th Annual Noblesville BrewBQ Taking Place Saturday, August 21, 2021 at Federal Hill Commons
NOBLESVILLE (February 25, 2021) – The Noblesville Rotary Club announced that The Bier Brewery and Blackhawk Winery and Vineyard, will be on tap at the fifth annual Noblesville Charitable "BrewBQ" taking place on Saturday, August 21, 2021 at Federal Hill Commons.
"We're excited to host the Noblesville BrewBQ for a fifth year. This is a fun charitable event that allows the community to come together to support local Ivy Tech students, while also sharing their love of BBQ and beer," said Jack Kreman, president of the Noblesville Rotary Club.
The BrewBQ will hold a BBQ tasting contest this year, an opportunity for attendees to taste some of the best amateur BBQ around. The contest will feature an immense array of unique recipes, from BBQ'ers across Noblesville and Indiana alike. Music throughout the evening will be from local bands.
The Bier Brewery will be back this year and has won multiple medals at prestigious brewing competitions, including The Indiana Brewers' Cup, the Great American Beer Festival, and the World Beer Cup. "Award-winning Bier Brewery is the perfect beer to pair with BBQ," said Tamre Mullins with Craft Beer. "They've knocked it out of the park with everything from their highly sessionable Kolsch to their sought-after limited release pumpkin ale. I can't think of a better brewery to partner with the Noblesville BrewBQ." 
Blackhawk Winery and Vineyard, located in Sheridan, IN was established in 2011 and produces quality wines with locally grown fruits. They are Family owned farm, home to a winery with 10 acres of vineyard. Blackhawk hosts lots of great events at their vineyard including live music on weekends, murder mystery dinners, and more.
Advance tickets are available for $45 each and designated driver tickets are available for $35. Tickets will also be available for $55 at the gate on the day of the event. Tickets include unlimited beer, wine, and BBQ from 4PM-9PM. The designated driver ticket features water and soda instead of beer. Sales from the event will benefit local students who attend Noblesville's Ivy Tech campus.
For those interested in participating in the BBQ cook-off competition or event sponsorship, registration is available by completing the form below.
About The Noblesville Rotary Club
The Rotary Club of Noblesville was formed in 1955 to contribute to the Noblesville and Cicero communities. The club has directly impacted the local community over the years – most recently starting a scholarship program for Ivy Tech Community College, sponsoring exchange student cultural programs, children's literacy initiatives and assisting the Noblesville parks department in various programs. The Rotary Club of Noblesville also regularly welcomes distinguished speakers on a variety of topics.