Welcome to the Noblesville Rotary Club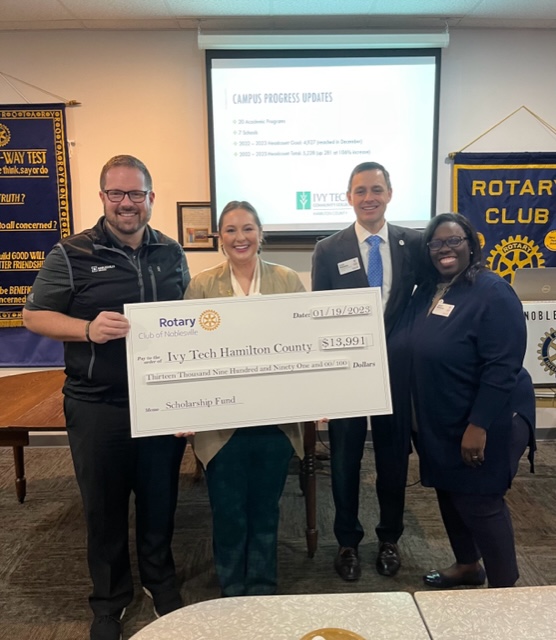 The Noblesville Rotary Club formed in 1955 to contribute to the Noblesville and Cicero communities. We are a small but mighty force for good in Noblesville. Our club has directly impacted the local community over the years – most recently starting a scholarship program for Ivy Tech Community College, sponsoring exchange student cultural programs and children's literacy initiatives. The Noblesville Rotary Club also regularly welcomes distinguished speakers on a variety of topics.
Drop by any First or Third Thursday morning for a visit with our club! No RSVP needed! We look forward to meeting you!
We meet the First and Third Thursday each month at 7:30 a.m. at Ginger's Café in Noblesville (located at 1111 South 10th Street) for a delicious breakfast, an engaging speaker and plenty of fellowship with fellow members and guests.